See the Obamas' sweetest moments from 2011!
President Obama and Michelle held hands as they strolled through Fort Stewart Warriors Walk in Hinesville, Georgia, today, mourning fallen soldiers and signing a new Executive Order to help current military families. In her bright red a-line dress, the classic frame purse, the red flats and the pearls (!!), the first lady looked as ladylike and elegant as we've ever seen her.
PHOTOS:
But we gasped even more when we caught another swoon-worthy moment: Obama PDA.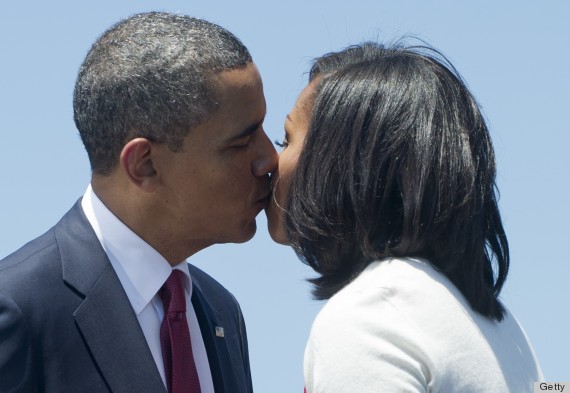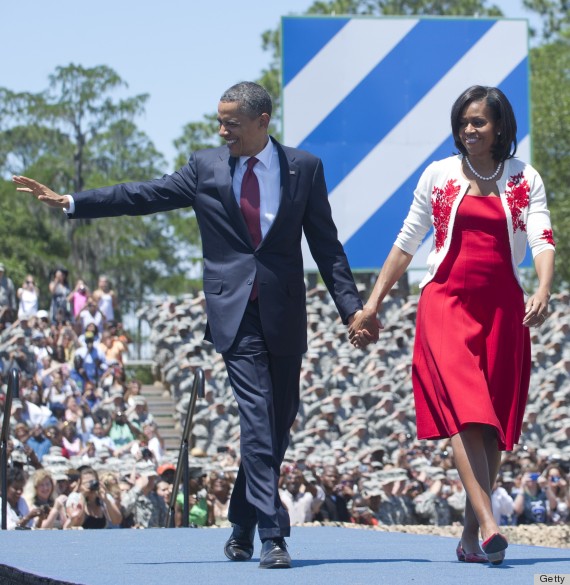 And that concludes today's edition of Obama PDA. With cheers all around, the pair shared an insanely cute PDA moment (see below).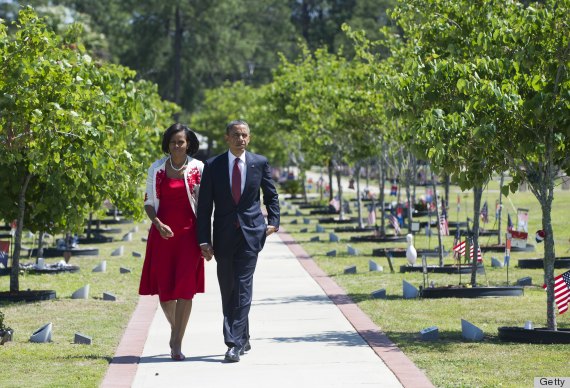 .
We let out an audible gasp when we saw Michelle Obama's outfit today. Then we melted a little inside. For more where that came from, take a look back at all of the pair's most affectionate moments here.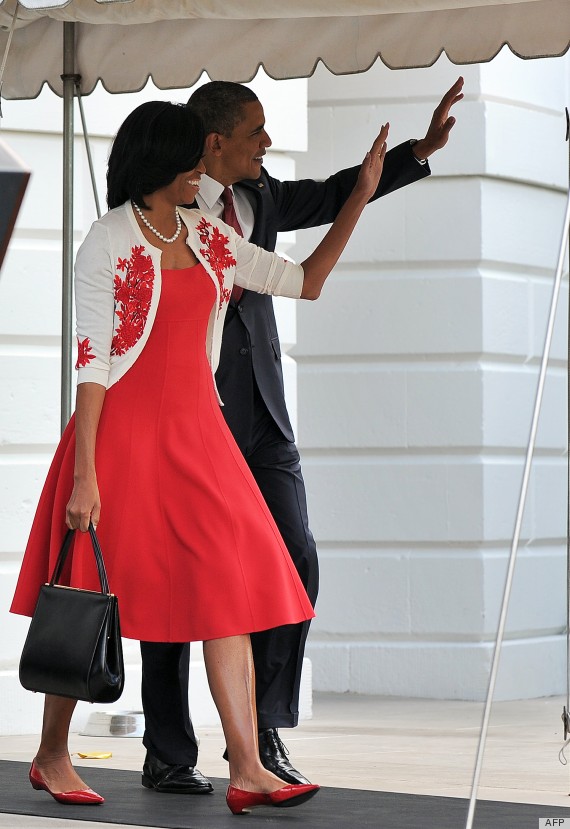 Afterwards the president addressed an excited crowd with FLOTUS joining him on stage